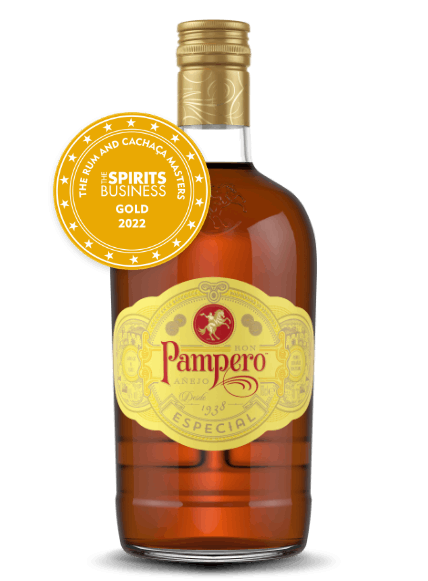 Pampero
Especial
the Heart of Pampero.
Pampero™ Especial is as rich in history as it is in flavour. It is such a recognizable drink that locals don't ask for it by name but simply a "Caballito Frenao", literally asking for a "rearing horse" – a homage to our iconic Llanero (Venezuelan Cowboy) and a symbol of freedom.
Created from molasses with one of the highest sugar content in the world, grown in a unique, threefold micro-climate at the confluence of the Caribbean, the Andes and the Amazon.
Pampero™ Especial is crafted in a pioneering way to create one of our most versatile rums. We use a gloriously light spirit aged exclusively in Ex-Bourbon barrels, with the heat of Venezuela's unique micro-climate breathing flavour into the rum at a faster rate than anywhere else in the world.
This process delivers a smooth, balanced premium rum with notes of wood, vanilla and sweet fruits. These flavours shine through any mixer and the golden colour reflects the rich tastes within.
Tasting Notes
Creamy, sweet, herbal, light, slightly drying, lingering, woody, vanilla, honey, sweetly fruity, "rummy".
Taste (from the cask), woody, sweet, honey, fruity and "rummy".
recent
Accolades
INTERNATIONAL WINE
& SPIRIT COMPETITION
2022
Rum and
Cachaca Masters
2022
San Francisco World
Spirits Competition
2022