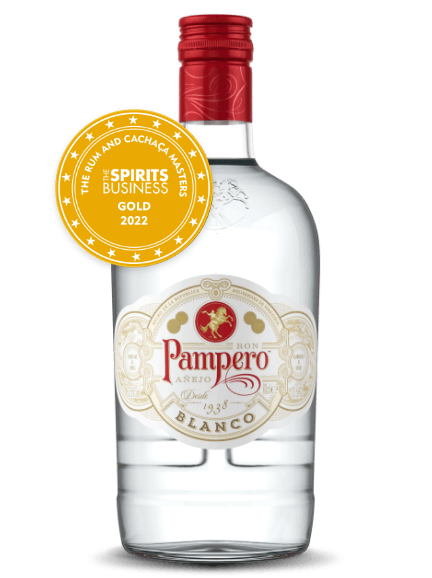 Pampero
Blanco
The perfect mixer for a premium cocktail.
Pampero™ Blanco is a refreshing, clean, easy to drink, high quality white rum that is aged in oak casks and then filtered to remove the colour and maintain the flavour.
Pampero™ Blanco is crafted using a combination of pot still, kettle batch and column distillation creating a singular premium rum.
Blending and filtering Pampero™ Blanco is an art-form in itself as our Rum Master, Luis Figueroa, must use 30 types of rums to create the correct mix of flavour and richness. Once he has the perfect liquid, we filter it to keep the flavours and remove the colour.
Pampero™ Blanco is crafted using three stills (Column, Kettle Batch and Copper Pot) giving our Rum Master an unrivalled mixture of light, heavy and semi-heavy spirits with which to work. This is the reason that Pampero Blanco has a richness that other white rums lack.
The spirits for Pampero™ Blanco are exclusively aged in white oak Ex-Scotch casks to develop a backbone of flavours that give this premium rum its subtle assurance. This is a rum where the flavours are robust but confident enough to mix with others, be it in a rum & coke or as a "supporting actor" in a cocktail, such as the classic Mojito.
Tasting Notes
Young rum, fresh, clean, sweet fruity and ardent.
Light, creamy, blackcurrant, candy-floss, puff candy, green apples, creamy, bananas, sweet toffee, light vanilla.
recent
Accolades
San FRANCISCO World
Spirits COMPETITION
2021
San FRANCISCO World
Spirits COMPETITION
2022
Concours International
De Lyon
2022
International
Spirits Challenge
2022
Rum and
Cachaca Masters
2022